You may do improvement of your site to keep your visitor and rich more. And to do that, you may plug live chat media on your blog that may your readers communicate with you. If you are confusing or you are not a programmer, you can use the plugin that ready to install and use. Here is an plugin which you can download free and install in your site, is LiveGround plugin. LiveGround plugin is a plugin for WordPress engine blogs, where the blogger and the readers can interact live via a state-of-the-art graphical user e interface. For you as the blogger, you can moderate community based on your blog. And for your blog reader, they can do instant communication between the same reader who shared the same post without need to log in or use extra program.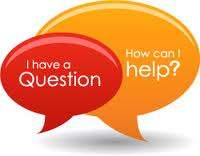 Your reader will recognize you (your avatar) as the blog owner if you first register as a user and then associate your email with your blog in the Settings section of  WP-admin. And you have to make sure that you set permalinks as default to make this plugin work on your WordPress blog.
Download the plugin here and click here for more detail.