Do you have online shopping blog ? Have you try WordPress as engine?. Probably you thinking that is impossible to make WordPress as Shopping online engine. Exactly you can use WordPress as your engine for your online shopping. But you need to install Shopping Cart Plugin. You can use Simple Cart & Buy Now plugin.  This plugin very easy to use and you can customize this is a shopping cart that uses your posts or pages as products. With an editor button you can create products on the fly.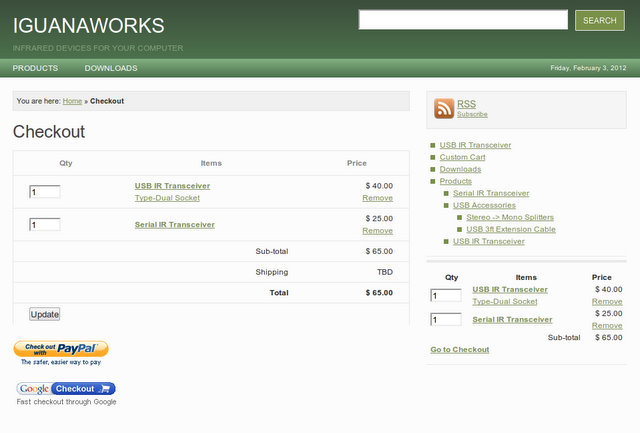 Here features of Simple Cart& Buy Now plugin :
You can add "Add to Cart" and "Buy Now" buttons to pages / posts easily.
Developed with e – Secure, encrypted Buy Now buttons for Paypal and Google Checkout.
You can customized with include options to your products.
You can customize easily including custom functions to get pricing, shipping options, payment option etc.
You can download the plugin here.