Usually to get closer to some blog visitors, blog owners will put up a live chat facility which is now widely used. It aims to make communication interwoven with others, where the existence of such facilities will be mutual interaction between them. Lots of live chat plugin that you can use, whether it is paid or free.
One of the live chat widget plugin that you can optimize its use is a plugin from Zopim. As to the plugin that you will use, then you are required to install a few steps before using these plugins. For those of you who are very familiar with WordPress blogs that use the platform I think it will not experience much difficulty in doing so. Here's an example view for the plugin installation:
Typical usage session in the dashboard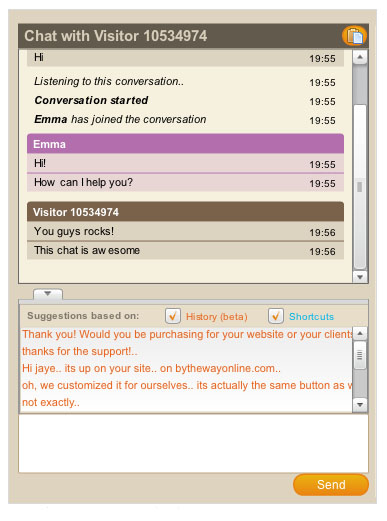 Why you should use this plugin? Some benefits you can get the plugin include the following:
Quick installation process, less than one minute
Can easily know detail the status of the visitor, such as the location, where it comes from, as well as the URL they came from
A variety of features available facilities, such as themes, colors, position, and the sentence that you can use to modify the widget appearance
And many more features and facilities that you can use to further optimize your communication with your blog visitors.