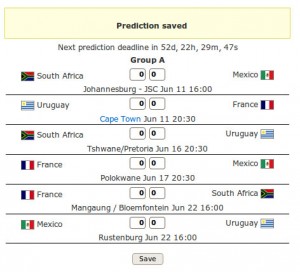 You are happy with the game of football, may not soon be witnessing a most awaited moment, especially for lovers of soccer sport. Where we will see strong teams from around the world. Also do not miss for the Blogger in particular. You can make predictions of a match through a plugin application to keep track of this event in real time, so this is an impression for you.
This plugin is known by the term "World Cup Predictor." You can prediction team which can be a champion through an application you can install your own blog. In addition, visitors can also make interactions to do the same thing with you, that is through some menus are available. Some menus and applications that you can use them is the prediction group that you can use to find out, about a group which becomes your favorite, as well as opponents from each team.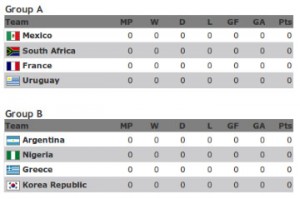 In addition, to make predictions between teams who will compete, you can also estimate the total score will be obtained for each team that made the game, eg between team A and team B, what is the score that will be able to, so you can make predictions while playing with the menu processing on each team that will compete. This plugin is specifically developed to suit the big moment that will soon present before us, a most awaited event for football fans around the world, where you can apply also in a Blog, so with this plugin Download Word Cup Predictor and you do not miss information around the World Cup.