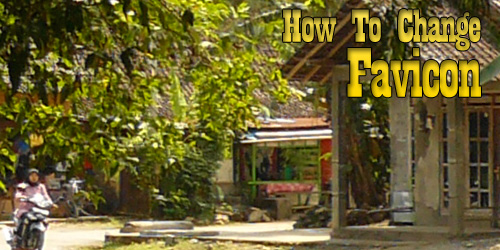 Have you ever know, almost my Free WordPress Theme, contain small icon that display on the url bar. This icon is small sign that more easy to indicate which web address that you currently view or easy to manage if you have a lot of tabs opened together.
This Post will show you how to change Original Theme Favicon, with your own favicon. To change this icon is simple. You must have the favicon that you want to use. You can made it with Adobe Photoshop and looking around the net some favicon generator. After your favicon ready, all need to do just replaced my original theme favicon that usually placed on MyThemeName/favicon.ico with your favicon.
[adsense]
You has done the important step, right now you can activated the theme and the favicon will be replaced with your own favicon. In some browser, maybe you need to rebuild your browser cache system to ensure that you browser loading new version favicon.
Have a nice day….