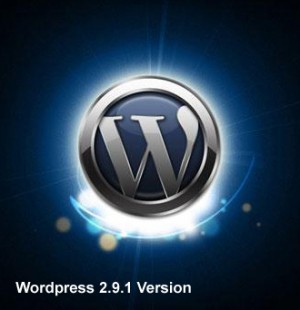 A few weeks ago,  WordPress officially released WordPress 2.9. In WordPress this series, there are quite a lot of additional features not present in some earlier versions of WordPress, such as the trash, built in image, batch plugin updates and so on.
Thus the existence of these additional features, the platform WordPress users will be easier to do the optimization in their blogs. According to sources there, it's been recorded already have about 3 million downloads of version 2.9. But in version 2.9 there are still some bugs in the form of non-functioning facility that looks cURL, so if you have a post and pingback schedule that is not processed correctly. WordPress 2.9.1 fixing bugs so that schedule features a post and pingback on previous versions can function properly.
If you frequently use the features and pingback, Schedule Post a good idea to update your WordPress to 2.9.1 version. Good luck…You can use the automatic upgrade feature to upgrade from the admin dashboard or you can download from the official WordPress site.