Gunungkidul is our first Free WordPress Theme in 2010, This theme built with 960.gs CSS Framework. We create most unique and simply WordPress Theme ever. There are a lot of featured built in on Gunungkidul.

Gunungkidul WordPress Theme
Our main reason why Create Gunungkidul, I need to create something useful and easy to use WordPress Themes. And I have nicely plan, I will released minimally  one themes each month in 2010. So if you have some idea, let's share and we hope we can give the best to all of you.

What's on Gunungkidul Theme
960.gs Framework
Theme Options (Flickr Photos, Latest Twitter, TimThumb)
2 Columns with Extra Footer
A lot of Widgets
Simple and nicely fonts
Hover effect (check the demo for more details)
sans-serif Family (Helvetica, Arial)
Page menu with Drop Down Menu
jQuery
And many more
Rewrite WP-Caption using this tricks
Recent Post with thumbnail (chmod 777 folder cache if you enable this feature)
AddThis Social Bookmarks Tools
ver 1.1: You can enabled or disabled Twitter and Flickr trough Theme Panels
ver 1.1: You can add Twitter and Flickr trough widgets
Old Version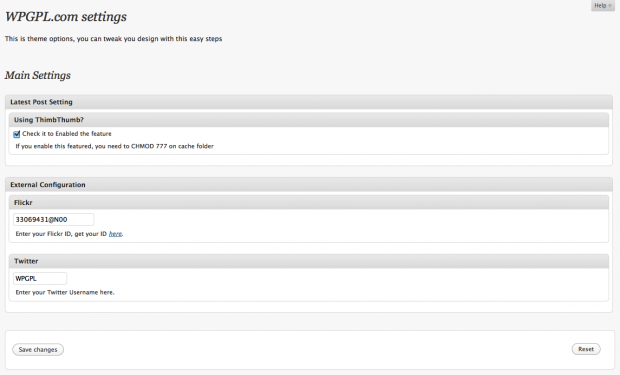 WPGPL.com Theme Options
New Version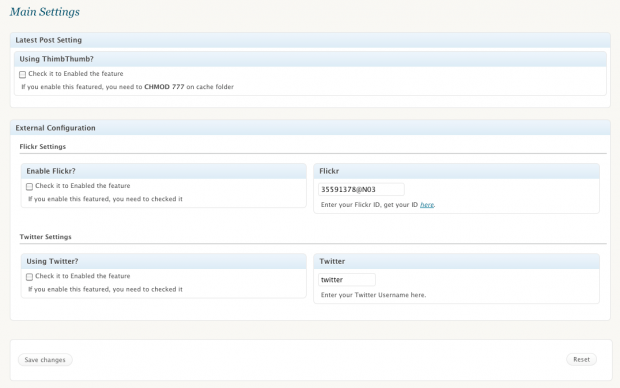 Gunungkidul New Theme Panel
Plugin Needed?
For better experience install this following plugins
Check Gunungkidul Theme demo and if you satisfied with it, please share on 😉
Download
You can download Gunungkidul on WordPress.org Theme Directory or using our links below
[download id="10″]
Need custom?
Using our contact from.
Releases Notes