Antispam Bee is one of many Antispam comments alternative you can found in WordPress.org. The plugin that created by stalkerX has many features that people needed couldn't found in Askimet, the default antispam of WordPress. This plugin protects your comments by replacing the default comment field and its easy to use.
How To Install Antispam Bee WordPress Plugin
Go to your WordPress Dashboard
Select Manu Plugin > Add New Plugin and began Search Antispam Bee
activate the plugin
Edit Settings
Antispam Bee ready to protect your comments.
Screenshot right here :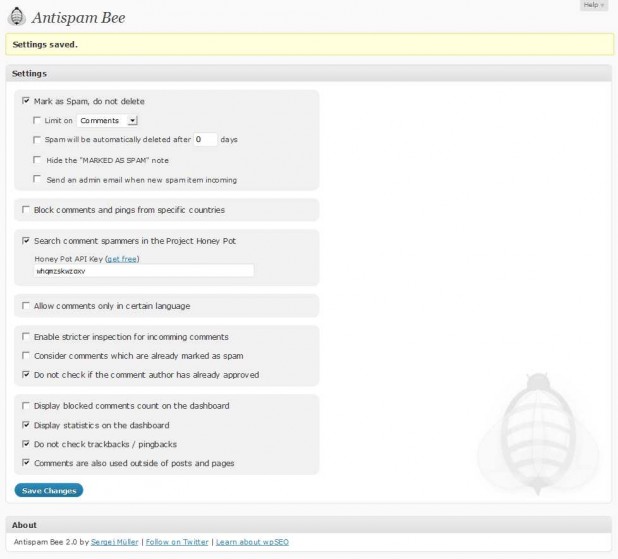 You can changes how the Antispam works and if you need to use SPAM database, you can signup for free at http://www.projecthoneypot.org and get the update using Honey Pot API Key that already provided.