Many People like to use WordPress as his blog or some specific website. Their content use some table to display data or something else that using tables. Here it is I will show you how to create a post using WP Table created by Alex Babe called WP-Table Plugin.

How to Install WP Table Plugin directly from your blog/website :
Go to your WordPress Dashboard
Select Manu Plugin > Add New Plugin and began Search WP Table

activate the plugin
Edit Settings at your post menu just like this image.
Click at those menu : Tables and you're ready to manage your own table without copy and paste from Microsoft Word, Open Office, or else.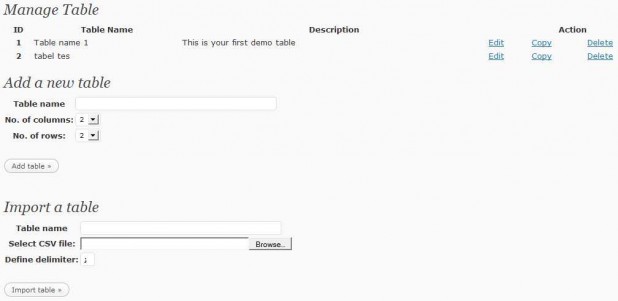 You can manage your table right here, and it's allow many tables, also you can import from CSV Files. It will make you easier to your data from XLS that already convert into CSV.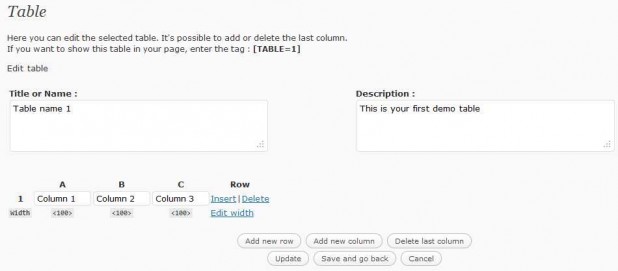 This plugin creates and manages tables for wordpress. So you can post i.e. sport results in a fixed table format. You don't need to enter tables anymore in the plain text mode and the WYSIWYG editor didn't damage the table layout. The table layout can be changed via a css file and you can import a csv file as table.