To perform optimization your article on the search engines can indeed be done in various ways and methods, such as the search for appropriate keywords, look for quality backlinks, link building, and several other methods. To produce an article with SEO friendly, there are so many SEO plugins that you can use, one SEO plugin that pretty good is "Easy WPÂ Â SEO", which this plugin is one of the plugins that have many facilities and features to assess an article you make. With some of the features of the plugin, you can know the quality of an article, so you easily find out the shortcomings of the article, whether it meets standards of the SEO or not.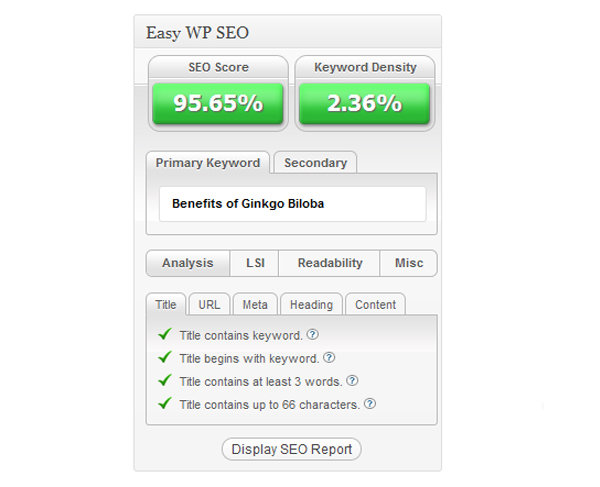 But unfortunately, this plugin is a premium plugin with the price is quite expensive, so you should really take advantage of the plugin properly. Some features available in this plugin include how to structure the article properly, checked number of keywords used, use the facilities of "tag", how to optimize an article with some of the functions of "bold, italic, and underline" in an article , and several other settings that are tailored to the needs of your article. In addition, this plugin also you can use to make improvements to the article that you think are not SEO friendly, that is by doing some analysis on search engines, such as testing for the quality of the article by writing keywords on search engines.
If you want to optimize a blog for business purposes, I think it should soon have the plugin. You need to know that this plugin can be used unlimited on all blogs, a way to register on the menu at the control panel.