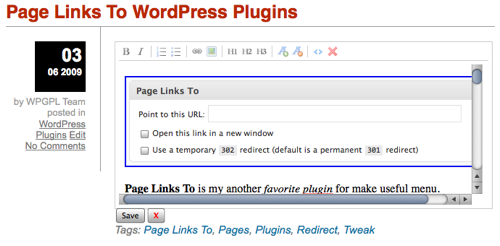 Front-end Editor is WordPress plugins for  Ajax Lovers. Why I said this is for Ajax Lovers. Because Front-end Editor is live edit your content from you fronpage blog. This plugins really easy to set and more easy to use.
Front-end Editor also support localization, current version is default support 8 languages, there are Danish, Dutch, French, Italian, Japaneze, Norwegian, Spanish and Swedish you can add your country languages too, you can read this instructions[adsense]
If you need more details what this plugins can do to enhanced your WordPress? You can read Front-end Editor informations page.
Truly, for me Front-end Editor is the current favorite front end and ajaxed editor. I hope this plugins become your favorite too.