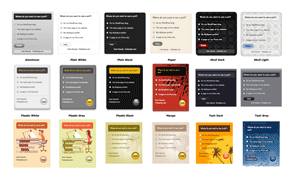 If  you need some poll on your website or blog,you should try Poll services by PollDaddy.com, After automattic company acuired PollDaddy, some user created incridible plugin to integrated PollDaddy with WordPress.
I was tried this plugin on WPGPL.com and so far so god. This is some information that I can share to all of you about this plugin.
The PollDaddy plugin allows you to create and manage your PollDaddy.com polls from within your WordPress blog's administration area.

I have multiple authors on my blog? What happens?

Each author that wants to create polls will need his or her own PollDaddy.com account.

But, as an Administrator, can I edit my Authors' polls

Yes. You'll be able to edit the polls they create from your blog. (You won't be able to edit any of their non-blog, personal polls they create through PollDaddy.com.)

Neat! Um… can my Authors edit MY blog polls?

Nope. The permissions are the same as for posts. So Editors and Administrators can edit anyone's polls for that blog. Authors can only edit their own.
That some details fact about PollDaddy WordPress plugin, you can download PollDaddy plugin now and tried it on your own website. Have a nice Poll and blogging 😉