Often we find it difficult to protect our blog from the "copy paste" activities which is often done by some people. But now you need not worry because it has many plugins available that serves to protect the existing articles or images on your blog by using several types of plugins, one of which is " wordpress protection " that you can get to easily, whether paid or the free of charge. With this plugin in your blog, then of course very useful and can minimize the copy and paste activity. In addition to easy to use, this plugin can also customizes, one of them is by doing some settings, for example by writing a sentence at the time "right click", where you can write a few words that contain warning.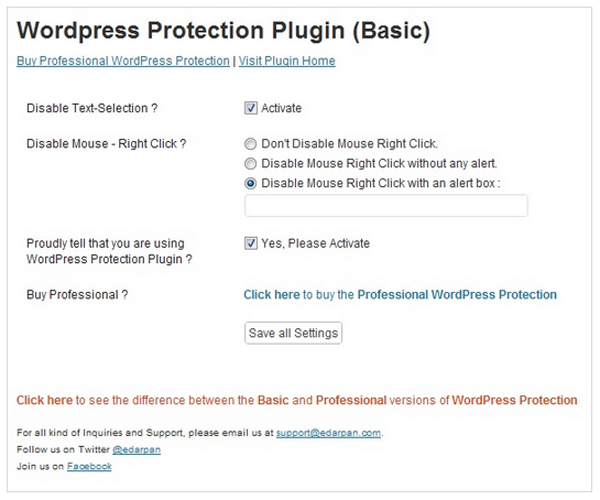 If you want to know more detail about the features on this plugin, here are some features that you can maximize, including:
disable text selection function, so that if one is intending to copy and paste to your article, then this can not be done because the function is non-active.

disable the function "right click", where some one can not do the right click is often done to the copy and paste.

this application is safe to use and does not affect SEO rankings that exist in these blogs.

drag and drop process can not be used because it was done in the dashboard settings.
But if you want to get a more complete feature, it's good to try some of the paid version, which at that version and the menu features are available more and varied.