REProsumer is Redesign and Tweak WordPress Themes. This theme is the next and big update from our popular WordPress Theme Prosumer. After we got many feedback on Prosumer Theme. Now we are happy released an update and bring many tweak on many area.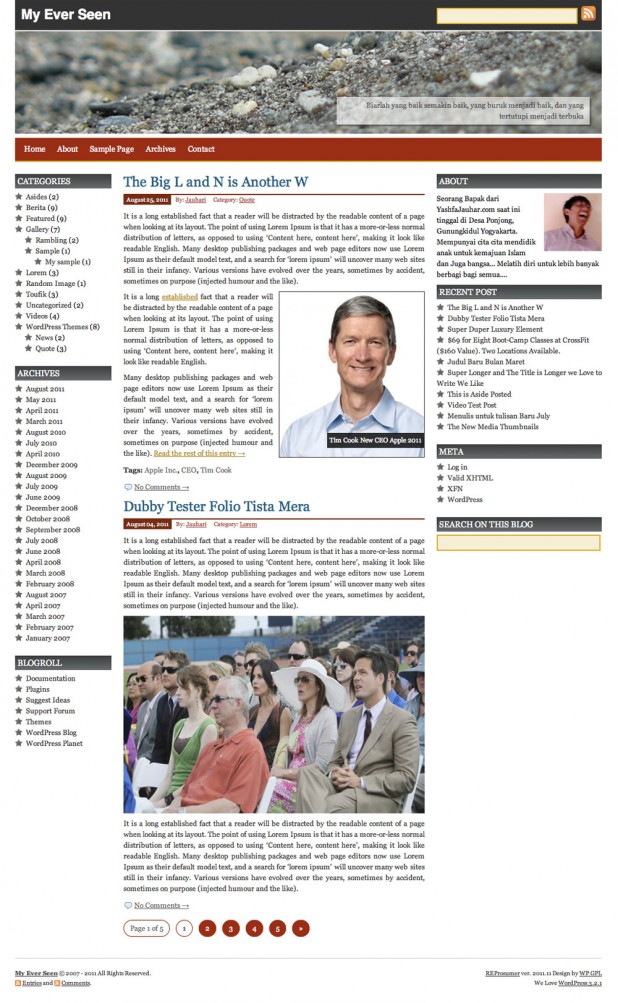 REProsumer WP Theme Screenshot
REProsumer using our new standard wide, we are using 974px wide. This layout (3 Columns) is super easy to be tweaked. And also REProsumer support latest WordPress 3.x features and many many more. REProsumer also built in with fancy custom message.
What's On REProsumer
Awesome Featured Post using Nivo Slider version 2011.12
Right and Left Sidebar
Widget Ready
Fancy Custom Message
Gravatar as Favicon
Custom Header with Random features
Custom Background with color or images
Change About text via Admin Profile
Threaded Comment
WP-Comment
WP-Pagenavi support
Super SEO Friendly
Integration with Twitter and Facebook Profile
Awesome Attachment Page
Tested on WordPress 2.1.x, 2.2.x, 2.3.x, 2.5.x,  2.6.x, 2.7, 2.9, 3.0 included most wanted WordPress 3.1 and Beyond
Download REProsumer
Download REProsumer WordPress Theme below
[download id="14″]
REProsumer Demo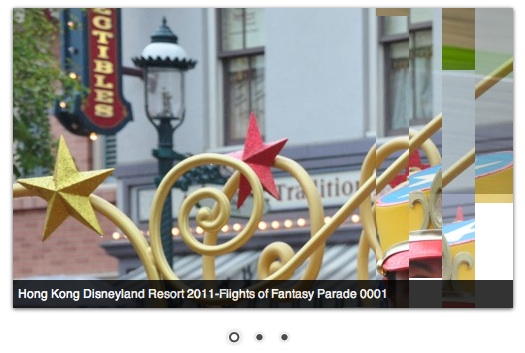 REProsumer Featured Post
Online REProsumer Demo Theme Available
REProsumer F. A. Q.
How To user Fancy Custom Message?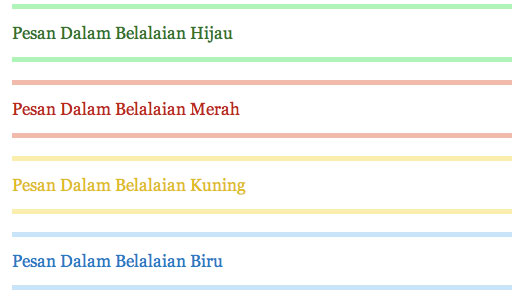 REProsumer – Fancy Custom Message
We have create 4 awesome fancy message (green, red, yellow and blue); this custom message enabled using class. Example if you need to enable green message on your post. You need assign your span or div with this class.

< span class="green">Custom Your Post Message on this area

How To Enable WP-Pagenavi?
To Enable WP-Pagenavi on REProsumer is easy, download WP-Pagenavi plugin, enabled it and done

How To Enable Twitter and Facebook Profile?

REProsumer – Author Archive
REProsumer built in with Twitter and Facebook profile, to enable this feature is easy, go to your user profile and put your Twitter and Facebook username at the field area
How To Setup Featured Post?
REProsumer 2011.12 Added Featured Post. To Setup your post as featured post you need created or edit your Category as featured. And you need to prepare you image minimum width 500px and use your image as Post Thumbnail.
REProsumer Notes:
For WordPress 3.1 and below, after your activated this theme, need go to header menu then select custom available image or upload your own image.
Because Rotate Image header only supported on WordPress 3.2 and newer.
REProsumer Change Logs
2011.11 : First Release
2011.12 : Added Featured Post using Nivo Slider