Happy new year…!, Perhaps, this posting is too late but I think that's better than never :-), Here I try to share with you. If you are an blogger that using WordPress, you can provide digital Greeting  Card on your site, so your site visitor may send Greeting Card to their friend over your site. You only need install WP Greet plugin on your site. WP – Greet is a wordpress plugin to send greeting cards from your wordpress blog. it uses nextGenGallery to maintain your greetingcard pictures. wp-greet is a plugin for the famous wordpress blogging package, giving your users the ability to send greeting cards from your blog.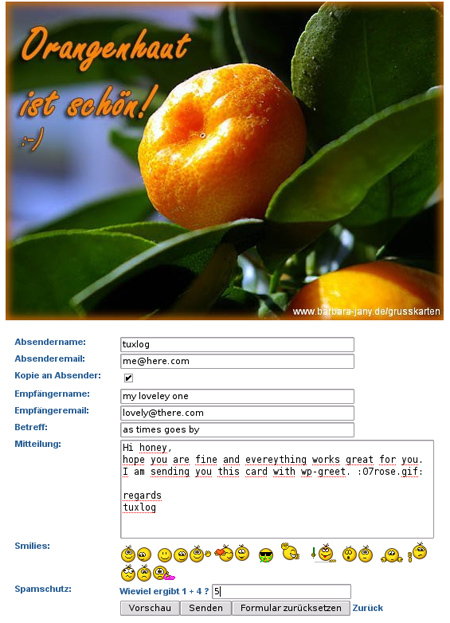 Here, the Features :
Uses next GenGallery for maintainig the greeting card picture.
Storing statistics about the sent greeting cards
You can add your own css
You can Control who can send cards
Add default subject, header and footer to the greeting cards
Add a bcc and/or a mail return path to the mail
Supports Antispam Plugins CaptCha! and Math-Comment-Spam-Protection-Plugin
Sign your greeting cards with your own stamp
Supports individual terms of usage
Supports confirmation mail processing
Supports fetching the card online or sent it by mail
Visitor Can send cards in the future
Provide your site with online Greeting Card to improve your site visitor. This Plugin are required WordPress 2.5 or higher and work good on v3.2.1 or later. Download WP – Greet.