Selling or just Donation with paypal, why not? Sometime we want to add Paypal button to our post / page. so that, the people who want to buy or make some donation to our Paypal account can do it easily. But we don't know how to make php code and the put it in to post or page. Hm.. that so hard right??? . But, if you are using WordPress you don't need to think hard if only want to make Paypal Button that everyone can pay you easily via Paypal. Now, Already ready Paypal button plugin for WordPress to download. You can install The Nice PayPal Button Lite plugin on your WordPress engine and you will get the most convenient & flexible way to add PayPal Buy Now buttoverns to posts and pages!P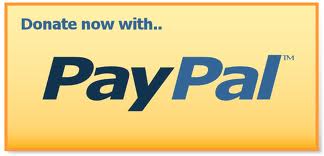 Whether you want to sell a few items or a lot of items, using the traditional PayPal "Buy Now" button, the Nice PayPal Button Lite plugin makes it easy to turn any WordPress page into a point of sale. No need to monkey around with complicated e-commerce solutions, the Nice PayPal Button Lite's implementation is quick, flexible and easy to use. Simply enter the Nice PayPal Button Lite shortcode where you want your PayPal button to appear and start selling.
Here more features :
Add Buy Now buttons anywhere on a post or a page.
Set a dollar amount or allow the payee enter it.
Supports PayPal Merchant ID numbers.
Set the item name.
Supports item numbers (sku numbers).
Supports per item shipping amounts.
Supports 2nd shipping amount per each additional unit.
Support for default button size, large/small
Support for PayPal window target, current or new.
Supports PayPal account based shipping calculations.
Supports PayPal account based shipping using weight in lbs or kgs.
Supports flat tax.
Set item quantity.
Supports PayPal country codes.
Sets PayPal payment page language.
Supports all PayPal supported currency codes.
Setting for PayPal button language.
Test mode option, point to PayPal sandbox account.
Includes convenient admin options page for easy configuration.
Ready to sell on your site or make donation button. Click Here to download free version. Later you can upgrade it to full version.