Make every your posting or pages to your facebook account automatically with add links plugin. Add Link plugin  is a plugin that will help you to posts or pages that are being published on your blog or website to your account on Facebook on wall, pages or groups.  Actually, there are so many plugin for WordPress like Add Link. But there is an different, because your may customize the way links appear on Facebook.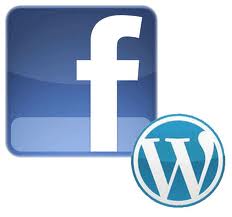 With Add Link to Post the link title will be the post title, the description will be the excerpt, or part of the post text if there is none. It is possible to configure a link image (WordPress icon, first image in the media library or in the text, featured image, avatar of the author or custom image) or you can let Facebook select one automatically. It is possible to exclude individual post links from being added to your wall, pages or groups by ticking a check box just above the publish button.
Here Features :
Integrate Facebook comments and likes on added links into WordPress
Post WordPress comments back to Facebook
Copy Facebook comments to the WordPress database (for archiving, editing, replying, moderation, etc)
Show the standard Facebook Like and Send buttons
Show the names of the people who liked your post on Facebook above/below the post/page text
Sidebar widget, shortcodes and template tags for Facebook comments/messages, Like/send button, Like box, Comments box, Facepile, Registration/login, Activity feed and/or a link/icon to your Facebook profile
And much more!
There are the two version of this plugin, are free version and pro version. for pro version, you may add links to more than one Facebook page wall for one post.
Interesting to use this plugin? click here to download.