Making blog more interesting and beautiful is desire of every blogger. But sometimes we don't know how to do and realize it. Try to use this small and lightweight plugin  that  realize your desire. This plugin called by Xtreme One, that will work as Framework related resources to your toolbar or admin bar on WordPress engine. With this plugin you will easier when you want to make a links to all settings pages of the theme framework. So try switch from the fontend of your site to the 'Xtreme Widget Manager' or adjust the 'Framework Settings' etc.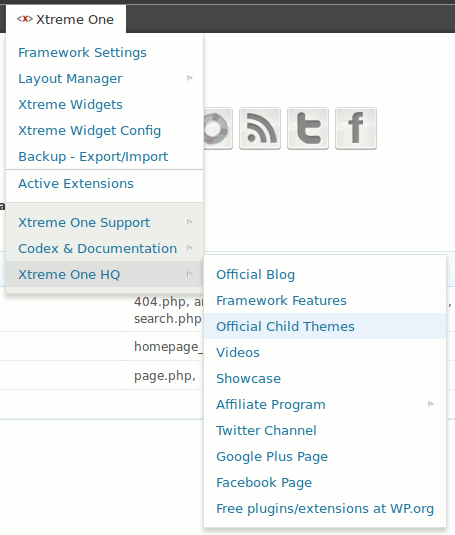 As the name suggests this plugin is intended towards site admins and webmasters. The new admin bar entries will only be displayed if the current user has the WordPress capability of edit_themes or edit_theme_options. (Note: I am open for suggestions here if this should maybe changed to a more suitable capability.)
Features
This time supporting all official Xtreme One sites.
Switching between German and English/International locale happens automatically based on your set WordPress locale in wp-config – as the official framework site is bilingual so is this plugin!!!
If the Xtreme One ecosystem grows more and more I will also add third-party and user links of course… 🙂
NOTE: I would be happy to add more language/locale specific resources and more useful third-party links – just contact me!
For more information read here : http://genesisthemes.de or you can the plugin here