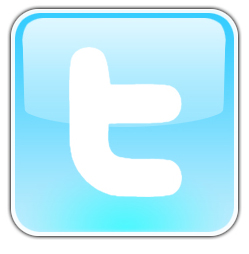 A lot of Microblogging applications you can install on the blog as a widget or complementary features that served to optimize your blog. Microblogging from several applications one of which is twitter application. As we know, twitter is one of Microblogging applications very popular today. My own twitter user, because for me to use twitter, I can find the latest information from the user application. It also has many plugins twitter that have been integrated with wordpress, so that we can put on our blog. These Plugins are:
Twitter Tools, a plugin that creates a complete integration between WordPress blog and your Twitter account.
Thread Twitter, view twet you and your friend.
Twitt-Twoo, a plugin that will allow you to update the status of twet right sidebar of your blog.
Retweet Twitter, provides the function that displays a link that provides the ability ReTweet to visitors.
Twitter Widget, Adding a sidebar widget to display the tweet updates
Twitter Widget Pro, A widget that handles twitter feeds, including @ username, # hashtag, and link parsing. Supports profiles featuring pictures, and even lets you control whether to display the time and date of twett
Tweet Rooster, allowing users to perform twet directly from your website or blog.
WP-Plugin Twit-ID, add form fields to twitter your comment
Top Twitter Links by Twitturls, Widget that displays the current popular links that have been updated.
TwitterFountain, twitter plugin that can be integrated with flickr.
TweetSuite, a twitter plugin that has many features
Remote Twitter, twitter user that shows just visit your blog.