Many way to promote your website to other people. One of  it's, is promote your site or your  profile  on facebook. And may for that matter, you install Facebook Page Promotor Lighbox plugin to your wordpress blog. The plugin allow your all visitors  know about your facebook page and then tell their friends about your site . With this plugin you can display a preconfigured Facebook Page-Like Box inside a lightbox.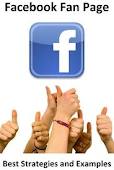 Here are Features of the plugin:
Display the facebook lightbox onload with or without a delay.
Limit the lightbox to once every x days per individual visitors.
Promote your own facebook fan page.
Facebook page is needed.
No api key needed.
To install the plugin you have used PHP 5 and must have created Facebook Fan page.
To get the plugin you can download here